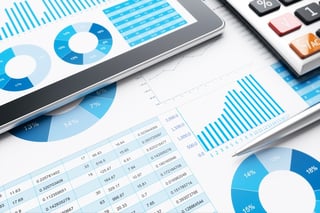 A large part of Argentum's focus on workforce development has been on attracting and recruiting the next generation of senior living workers. However, the need for accurate, internal measurement on the retention and turnover of our current employees is equally as important and cannot be overlooked.

During last year's OnShift-sponsored Argentum Workforce Development Symposium, attendees were updated on Argentum's progress in creating consistent, industry-wide workforce metrics that could help the industry manage workforce strategies in the areas of employee retention and turnover. Tasked with developing a plan, the Argentum Workforce Development Committee—a collaboration between Argentum member company executives and the Argentum Human Resources Roundtable —is focused on establishing not only reliable metrics, but also identifying meaningful information for senior executives and leadership across the industry regarding those metrics.

The committee has been hard at work crafting and launching an industry metrics pilot project in accordance with the committee's multi-year strategic framework. The project seeks to establish uniform employee turnover and employee retention data by calculating company information using a set calculation for each metric.

Initially, the project will look at retention and turnover for executive directors/general managers, nursing staff, community sales associates, caregivers and dining staff. In the first phase, a pilot group of participating companies will report the information on overall turnover and retention data based on independent living, assisted living and memory care communities; company size, geographic region and metropolitan and rural locations. The committee's goal is to further expand the project in 2018.

While in its early stages, Argentum will be providing an update on the pilot project at the 2017 Workforce Development Symposium, sponsored by OnShift, on September 14 at the City Club of Washington in Washington, D.C. Registration for the event will open in mid-June. You can stay up-to-date on registration information, suggested hotel accommodations and program details as they develop by visiting argentum.org/symposia.
---