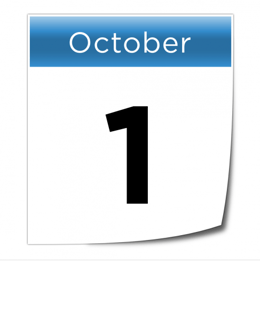 We just passed the first major milestone for the Centers for Medicare and Medicaid Service's Payroll Based Journal (PBJ) reporting. October 1, 2015 marked the opening of the voluntary process for providers to submit staffing data through PBJ.
Not a day has gone by the past few months here at OnShift that we haven't heard the term "PBJ". OnShift's product and strategy folks have been spending considerable time talking one-on-one with senior care providers about the ins and outs of Payroll Based Journal reporting.
Many of our clients and others are asking OnShift if we are developing a solution for PBJ. And the answer? YES. OnShift will be developing a solution for PBJ! But before we can rollout the specifics of this solution, we would like more input from providers like you.
As we ask for your input, we also have PBJ knowledge to share based on our extensive research and conversations to date. While PBJ is not officially mandated until July 2016, now is the time to get prepared. Consider the following questions to determine if you are PBJ-ready.
1. How will you track 35 CMS Job Title Codes?
CMS defines 35 job title codes that are required to match employees to the number of hours each direct care function was performed. It is important to work with your teams to define the workers that contribute to each job type and how those daily worked hours are recorded and converted to a PBJ report submission.
While you may already have strong practices for tracking daily nursing hours, the remaining CMS job title codes may come from outside vendors or shared corporate resources, such as a therapy provider or contract nursing staff. This means that you could have at least two more places to verify the job title codes are correct. While data submitted during the voluntary period will not be used to judge the facility, now is the time to establish processes and diligence to help ensure your facility gets proper credit for all your employees' and contractors' hard work.
2. How will you obtain and track daily hours-worked and employee tenure information for contract and agency staff?
If your facility uses contract staff or agency vendors, schedule a call with them today to start defining your collective plan. You as the healthcare provider--not the agency-- are ultimately responsible for all PBJ reporting. Start talking with them now. It's complicated. Explore potential changes to current processes with your agency or contract vendors today, so you have time to work through any potential gotchas prior to July of next year.
3. Are you prepared to institute new tracking policies to collect required data, or are your existing methods adequate?
PBJ reporting requires daily hours by unique employee and tenure data for many CMS job types. Today, many facilities may not currently track this information, especially for contract workers. To track contract worker tenure, CMS requires the first and last work date at a facility for each unique worker. This does imply that you will need a way to record a contract employee's unique identity as well as his/her hours worked. In addition, you don't have to include the contract worker's last work date if unknown.
There are many options to track this information, but the direct care worker should be clear on what they need to do when providing service at your facility. Note that this may also include the hours of company "regional or district" employees who are not employees of a facility but whose hours worked at the facility can be included for PBJ purposes. Are you incorporating them into the punch system? If so, are you prepared to track and manage unique identities with that system? Alternatively, you could set up separate sign-in/check-in processes that collect the necessary information at the front desk. "Do nothing" may be an option if you've worked out an arrangement to receive the information some other way.
Get familiar with your options. Be sure to talk to your staffing technology vendors for additional input. An online scheduling and labor management system like OnShift can be very helpful in tracking contract hours worked while creating an audit log of those hours to help verify when preparing your PBJ report. (More to come from us on OnShift and PBJ. Stay tuned!)
4. Are you prepared for an audit?
While CMS has not described how it intends to audit, it has stated that all hours submitted should be auditable back to payment for those hours. This means an audit log is a darn good idea. Start by making sure that every hours' record has an associated payroll/expense record before the quarterly submission deadline (45 days after end of quarter). Keep in mind that your contractors' payment records are probably not located in your payroll system, but rather your accounts payable system. Checking these connections will go a long way in avoiding any surprises during an audit.
Finally, don't wait until the end of the quarter to take action. PBJ reporting requires the capture, tracking and sharing of data from multiple sources and systems, in line with some defined standards. This can be tricky! Set yourself up for success with a plan that accommodates review and corrections every step of the way, to avoid last minute scrambles.
PBJ is new and we are learning more every day. Because OnShift's suite of software products is already focused on senior care staffing and scheduling, we are actively considering a variety of PBJ reporting solutions to make sure your community gets proper credit for the hard work your teams perform every day.
If you are exploring PBJ and could use some help, please feel free to schedule a conversation with me at jttan@onshift.com.
---