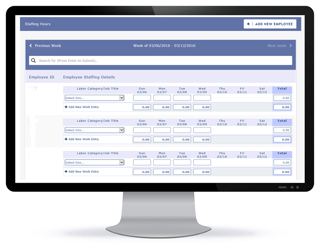 The first Payroll-Based Journal reporting period had its challenges, from confusion on which direct care hours providers should report to technical difficulties when submitting. These multiple issues led the Centers for Medicare & Medicaid Services (CMS) to postpone the initial submission deadline from November 14, 2016 to December 1, 2016.
According to most recent communication from CMS, many Payroll-Based Journal reporting details are still a work in progress. However, CMS was able to share some valuable information to providers:
Providers submitting their PBJ report by December 1, 2016 would be considered compliant
CMS will indicate on Nursing Home Compare if a facility has not submitted its PBJ report
CMS has yet to indicate what, if any, additional penalty would be levied for not submitting by the extended December 1, 2016 deadline.
CMS is working with contractors to develop audit processes but its early stages and they will share audit tools with provider community.
CMS does not plan to, nor would they recommend comparing 671 data with PBJ data. This is due to some categorical differences in each report.
CMS plans on developing measures of turnover and retention as well as staffing levels with Technical Expert Panel and contractors. This is likely to be shared with providers by late 2017 or early 2018.
It's important for providers to realize that CMS will likely increase the scrutiny of Payroll-Based Journal reports and additional deadline extensions are unlikely.
Given this and the challenges providers encountered last quarter, it's recommended for providers to collect, review and submit more regularly during this reporting period (10/1/16 to 12/31/16) to help ensure their report is complete and accurate for the upcoming February 14, 2017 deadline.
---