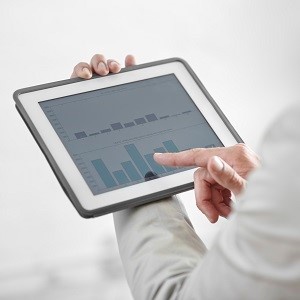 Last month CMS published its draft Electronic Staffing Data Submission Payroll-Based Journal Long-Term Care Facility Policy Manual (v.1.1).
The requirement for nursing facilities to submit payroll data via an electronic means was initially required in the Affordable Care Act. However, at the time act was written, staff underestimated how complex the undertaking would be and there was insufficient money allocated to fund the full development. Last year, the IMPACT ACT included $11 million in funding to further support the initiative. On the same day that President Obama signed the IMPACT ACT into law, he also, largely in response to an article published in the New York Times alleging that providers were submitting unaudited and potentially dubious staffing data, signed an Executive Action also requiring that SNF's submit electronic staffing data on a quarterly basis.
As with most well intentioned government undertakings, the devil lies in the details.
Submitting CMS Staffing Data Report
According to the Policy Manual, "The PBJ system has been designed to accept two primary submission methods – 1) Manual data entry, and 2) Uploaded data from an automated payroll or time and attendance system. In addition, users can use both methods, or combinations of these methods, for submitting data as needed or desired."
Submission of staffing information through PBJ will be accessed through the Quality Improvement & Evaluation System (QIES). For many providers the upload will involve data that is currently available in payroll or time and attendance (T&A) systems for employees. Note that CMS has stated that the upload must meet very specific technical specifications in order to be successfully submitted. The option to provide manual data entry would seem to be counter to the whole initiative. However, CMS recognizes that many small providers don't have automated payroll or T&A systems with sophisticated interface capabilities. In addition, information on agency (or pool) workers is typically not captured in any of these systems because they are not employees and the agency is paid by AP based on an invoice from the agency. Many providers will need to manually enter the position and hours worked, etc. by an agency employee until a way to capture this information is provided by their payroll or T&A vendor.
Reporting on Turnover
The new PBJ system also requires the submission of data that can be used to report on employee tenure and turnover. This will be new information available to the public as compared to what is currently reported. When the PBJ system is fully implemented, facilities will be judged on both their Star ratings and staff stability. This reinforces the importance of campaigns such as AHCA's Quality Initiative goal on Staff Stability to, "Decrease turnover rates among nursing staff (RN, LPN/LVN, CNA/LNA) by 15% or achieve/maintain at or less than 40% by March 2018." The PBJ system requires employees to be classified into one of forty different job types. Presumably, tenure and turnover will be reportable down to this level. It's not clear how agency employees' data related to this will be handled.
The Role of Scheduling Software
Scheduling software like OnShift's may play a role in the PBJ reporting of staffing data. Please note that OnShift is in the process of working with CMS to more thoroughly evaluate possible participation in the PBJ.
What To Do Next:
Register: Registration for volunteers for the Payroll-Based Journal system through QIES will begin in August 2015 for facilities that will submit data on a voluntary basis starting October 1, 2015 only. If all of the kinks are worked out, nationwide reporting by all nursing homes is supposed to be in place by the end of FY2016.
Address Agency Use: I recommend that you talk to your payroll and time and attendance vendors now about how they will handle this reporting requirement in the future.
Prioritize Scheduling: While significant attention is being paid to the PBJ reporting requirements, now is a good time to analyze your staffing and scheduling efforts. Get on top of open shifts and focus on meeting staffing targets so your communities are staffed properly and consistently. Software like OnShift can help keep you on track with predictive tools that identify potential gaps and overages so you can take corrective action. Proactive scheduling and labor management practices are a critical step in helping you achieve your Five Star Quality Rating goals and reducing turnover.
For more information and a link to the PDF version of the manual click here: Staffing Data Submission PBJ
---